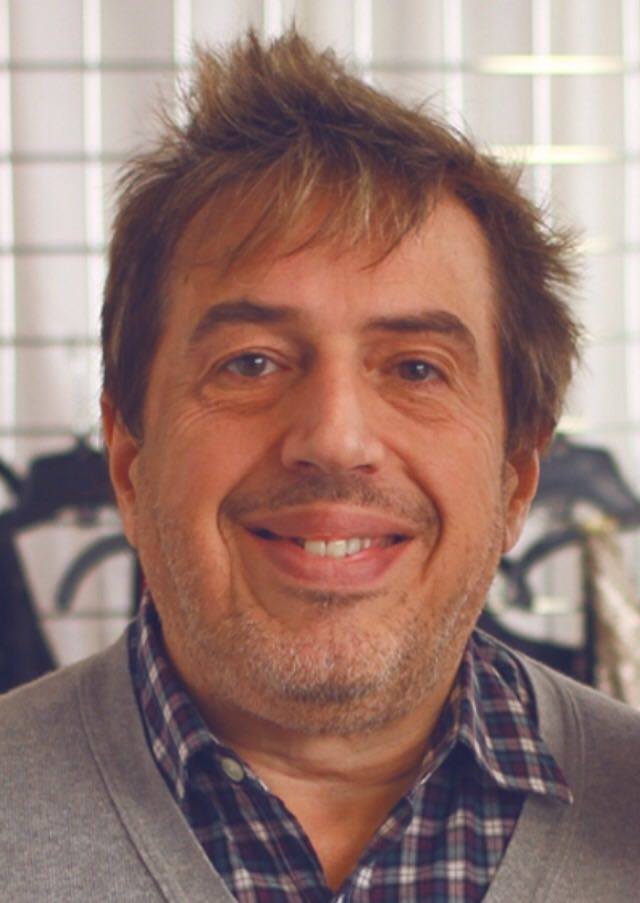 Franco Rocchi
Senior Vice President of
Sales & Operations
LE CHÂTEAU

"The passion and creativity of LaSalle College student continue to inspire… the world welcomes this needed talents"
Franco Rocchi is the Executive Vice-President at Le Château of Montreal, where he began his retail career 35 years ago. Franco is proud to be part of a global team that has elevated Le Château to one of Canada's most respected, successful and fashion-focused brands. Mr. Rocchi is also the proud President of the Conseil Regional des Ages Italo-Canadiens, a board that governs the activities of 75 Italo-Canadian Golden Age Clubs, which maintains a membership of over 12,000 members.
Sophie Beauchamp
Senior Director of Marketing
Ardène

"As a judge for the second year, I am once again in awe of the talent, dedication, passion and knowledge demonstrated by the students. The fashion industry will be lucky to have these graduates enter the workforce. Good luck to all graduates in your future endeavours."
Sophie Beauchamp is a creative retail executive with over ten years of marketing and visual merchandising experience. Over the course of her career, Sophie has directed countless original marketing projects, brand development initiatives, and visual merchandising concepts. In her current role as Ardene's Senior Director, Marketing and Visual, Sophie oversees the strategic planning and implementation of the company's promotional campaigns. Under her leadership, Sophie's team has leveraged pop culture and every-day street style to tell compelling stories and connect with the customer in an authentic way. Sophie's entrepreneurial vision is contagious, and her innovative leadership has played a pivotal role in the evolution of the Ardene brand.
Michelle Laberge
Marketing Director
Reitmans

"Congratulations to the creative teams who have demonstrated your business concept! It was a pleasure to discover your projects and hope to see them come true! Success to all! dream big!"
Michelle Laberge is a marketing and communications executive with a solid track record in managing all aspects of marketing communication strategies and delivering positive results while keeping the customer experience a priority. Michelle Laberge is currently responsible for leading the marketing strategy for the Reitmans' brand across Canada in her role as Marketing Director. Strong from over 20 years serving some of Canada's leading retail brands, Laberge acted most recently, as counsel to leading entrepreneurs in marketing and reputation management after her tenure as Senior Director Marketing Communication at RONA. Laberge's previous roles include Vice president at MS&L (Publicis) and Senior Manager, Communication and Marketing with Holt Renfrew & Co, Canada's leading lifestyle and fashion retailer. She also acted as Divisional Director, Public Relations for Birks & Mayors, a leading North American luxury brand and designer of fine jewelry. Before that, she served as Director, Public Relations with Clarins Canada. She has a postgraduate degree in Public Communications and a Professional Degree in Fashion Design from Lasalle College.
Debbie Zakaib
Executive Director
mmode

"Congratulations on such a beautiful evening that celebrates youth, our talents, entrepreneurship! Bravo to the people who have worked so hard all year round! And thank you to Collège LaSalle for making the dynamism and ingenuity of your students shine through. Very optimistic for the future! "
Debbie Zakaib is the Executive Director of La Grappe Métropolitaine de la Mode. She holds a masters degree in Marketing from HEC Montreal whose thesis explored Fashion Marketing in Quebec. After working for the Federal Office of Regional Development-Quebec, promoting Quebec designers, she gathered over 10 years of experience as a manager in the areas of marketing and product development at l'Oréal, Coca-Cola and Johnson & Johnson. In addition, Debbie published a weekly blog for Clin D'oeil magazine and was the «Urban Journalist» at ICI Radio-Canada. Committed and passionate, she sits on several boards such as the Contemporary Art Museum of Montreal's' foundation, spearheading their annual ball. Avid art collector, Ms. Zakaib also organizes the Contemporary Art Festival of Saint-Lambert as their official spokesperson.
Brad Evans
Retail Director
Frank + Oak

"It is always a pleasure and a privilege to give back to the student community in Montreal. College LaSalle has such a strong reputation in the retail and fashion markets. I am honoured to have been a part of the event."
With 16 years of retail management, Brad is currently the Retail Director with Frank And Oak. Since graduating from JMSB in 2009, he has had the opportunity to grow within a variety of Canadian and international retail organizations. Contrary to most retailers in the Canadian landscape, Frank And Oak started as a menswear e-comm site and has since developed into one of the leaders in omni-channel shopping experience.
Robert P. Hayes
Chief Executive Officer
Pilgrim

Pilgrim is a family owned fashion jewellery, watches and sunglasses company established in 1983 with wholesale operations in over 71 countries. The brand was born in Skanderborg, Denmark, when designer Annemette Markvad started creating and selling her own jewellery line at popular music festivals throughout Scandinavia. She took inspiration from her love of minimalistic art, music, and people.
Gildas Awuye
General Manager and Co-founder
Atelier New Regime

Gildas Messan Awuye is a young entrepreneur and co-founder of Montreal based clothing brand Atelier New Regime. His business ventures started in his early teens serving as a director at Benjamin Bros, the creative agency founded by his two eldest brothers. In 2011, he chose to focus his efforts on Atelier New Regime transforming the company from a local t-shirt brand into a full fledged clothing and lifestyle brand. Over the years he's acquired a variety of skills becoming Atelier New Regime's business strategist, production manager, creative director, and a key player in the brand's marketing efforts
Vito Cassotta
Senior Retail Buyer
Michael Kors

Vito Cassotta has over ten years' experience in the retail sector. He's touched on various different departments such as operations, visuals before finding his true passion in buying and merchandising. A graduate from LaSalle College in 2004 he continued his education at McGill University in Public Relations Management while working for brands such as Levi Strauss & Bestseller Canada where he played a crucial role in the expansion of Jack & Jones retail stores. Vito currently holds the title Merchandise Manager for Michael Kors Canada. During his off time he enjoy volunteering for organizations such as Make-A-Wish.
Marine – Sophie Jegard
Head of Content & Communications
Reitmans

Marine-Sophie Jegard has recently joined Reitmans as Head of Content & Communications. Before this role, Marine was Global PR Manager for the Aldo brand, where she devised and executed the overall strategic communications plan, media relations, product and celebrity placements, experiential events & influencer strategy for Europe and international franchisee partners in the effort of driving a strong brand equity. Before moving to Canada, Marine worked in PR agencies in Paris for two years. She holds a Master's degree in Communications from Celsa Sorbonne School. In her spare time, she is constantly scrolling content on Instagram or Pinterest, but she would claimed that it is part of her job. She loves meeting with her friends for a brunch or apéro, and makes sure to hit a Fitness or Barre class whenever she can. Finally life can't be accomplished without exploring the world. Her last trip: two weeks in Costa Rica #PuraVida.
Georgia Genovezos
Senior Executive of Ecommerce & Digital Transformation
Ardene

Recognized as a leader in the retail & Ecommerce space, Georgia Genovezos leverages her more than 20 years of marketing management experience in Telecom, Wireless & Ecommerce/Retail while forging ahead on the cutting edge of innovation. She has held executive roles for a number of national and international companies where she developed and grew successful marketing and sales organizations, such as Fido/Rogers, Positron, Ice.com, Woozworld, Groupe Dynamite, Paysafe & Ardene. She currently sits on the advisory board of e-Tail Canada, and is a frequent speaker at industry events. She has also been called upon to judge and offer mentorship at the John Molson School of Business (Concordia University). Georgia is the Head of Ecommerce for Ardene where she leads the online experience for North America as well as social media and customer service.
Hugo Thibault
Senior Director of Global Communications & Digital Marketing
Mackage

Hugo has been working in marketing and communications for more than 15 years. His career started at Sid Lee where he worked from Account Coordinator to Account Director on brands like Red Bull, Saputo, Matt & Nat, Bose, and more for seven years. He then moved to a digital agency called Revolver 3 to work on the new Fido website and digital marketing campaigns. In 2009, he joined Yellow Pages Group to work on the rebranding of the brand from logo to the launch of the advertising platform that would mark a new era for the company. In 2011, he joined L'Oréal as Director of Communications & Digital for the L'Oréal Paris & Men Expert brands for Canada. Working on brand partnerships, signing spokespersons, press events, content creation and integrated digital campaigns for the launch of new products. Leveraging all of his work experiences, he is joining the Mackage team in 2017 as Senior Director of Global Communications & Digital Marketing.
Christina Simanella
Human Resources Manager
The Kersheh Group

Christina is an HR Professional with over 9 years of diverse experience in various industries including fitness, customs and freight forwarding, manufacturing and fashion wholesale. She graduated from John Molson School of Business in 2008 with a major in HR Management and a minor in Human Relations. Known for her collaborative work style and people-centric approach, Christina continually strives to translate the company vision into HR initiatives that improve growth, performance and employee engagement. As the HR Manager at The Kersheh Group, she is responsible for implementing human resource strategies that will continue to build the employer brand and enable the company to recruit and retain the industry's top talent.
A fashion design graduate from LaSalle College, he worked as a designer in the industry and workshop leader for a Quebec creator before becoming a teacher. Director of the International School of fashion, arts and design at LaSalle College for over 17 years, he has been involved with the steering committee and the metropolitan cluster of fashion, to promote and develop the fashion industry, in Quebec and Canada.
ALUMNI AWARD OF EXCELLENCE
---
ALUMNI AWARD OF EXCELLENCE RECIPIENT 2018
Kim Mendelson
LaSalle College, Class of 1980

Founder of Kim & Co
View Website
Bonneau, Christiane
BAVARTS
Bouchard, Katherine-Madysson
ENTREPRISE Team
Boulanger-Gauthier, Mélanie
FREESPACE
Boulanger, Maude
LE REPAIRE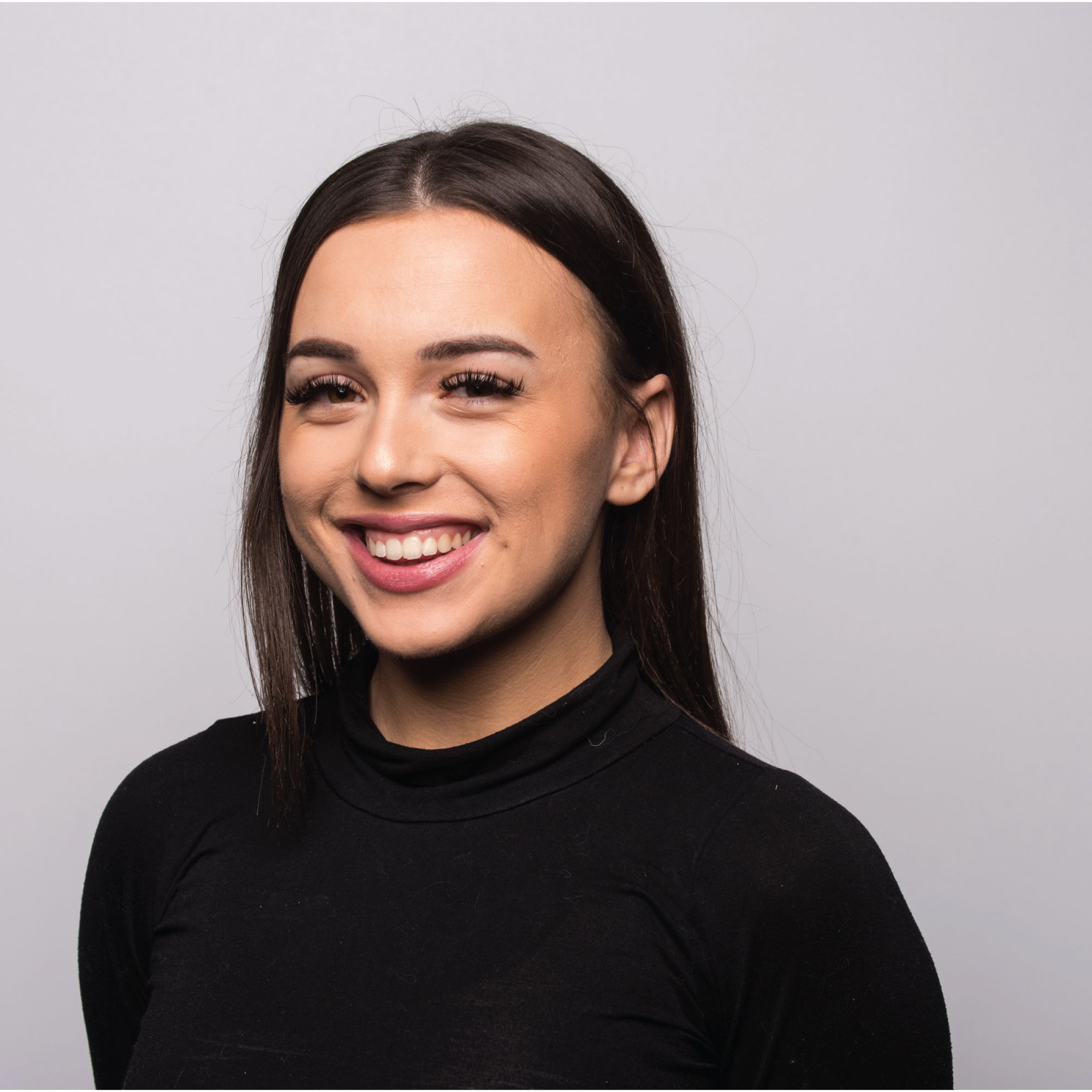 Brown, Kelsey
CACHÉ
Brunelle, Audrey
LE REPAIRE
Cadieux, Tiffany
ENTREPRISE Team
Camara, Nathalia Duarte
BAVARTS
Castonguay-Raymond, Chanel
LE REPAIRE
Charbonneau, Vanita
SWEETSIXTY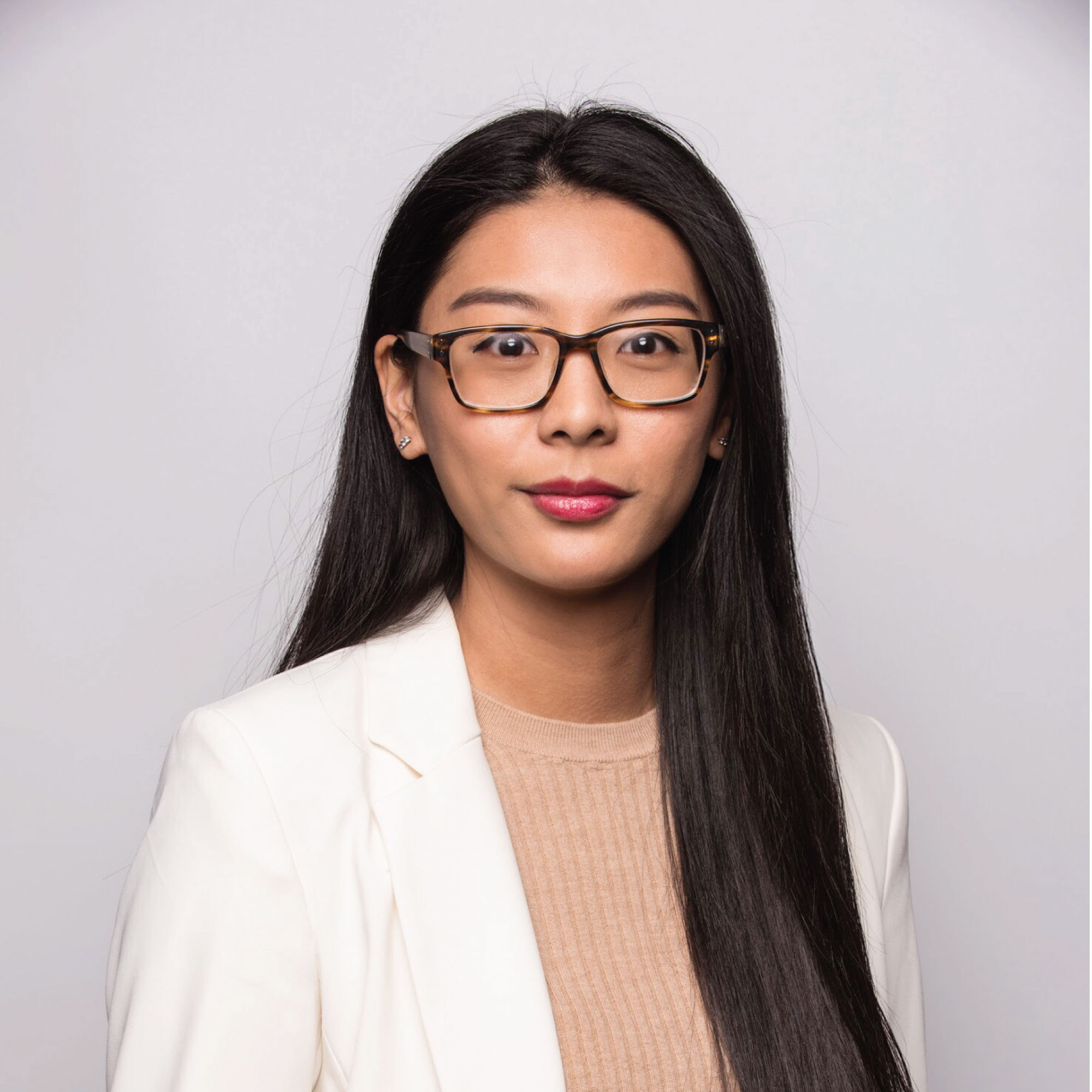 Chen, Erine
MINUTIA
Chen, Shi Wen
XL
Colpitts, Alyssa
NAO
Consuegra, Maria Camila Rey
CACHÉ
Dai, Jia
MAMÜ
Daignault, Marc-Antoine
AFFIX
Dansereau, Adrienne
ENTREPRISE Team
Davran, Ipek Naz
OUT OF STOCK
De Fenza, Christopher
AFFIX
Di Lorenzo, Julia
FAUX
Dib, Meagan
BAVARTS
Dimas-Bassalo, Michelle
ÉVO
Dubé-Volel, Jade
FREESPACE
Duchaine, Laurence
NAO
El-Emam, Meriam
ALTHICA
Furtado-Mota, Sarina
OUT OF STOCK
Gauthier, Chantal
OUT OF STOCK
Giurleo, Gabriella
AFFIX
Gouin, Rosalie
LE REPAIRE
Guan, Huafu
LE BAG
Guérette, Kevin Alexandre
SWEETSIXTY
Harbec, Allison
CACHÉ
Ho, Thanh Van
ÉVO
Howard, Anastasia
OUT OF STOCK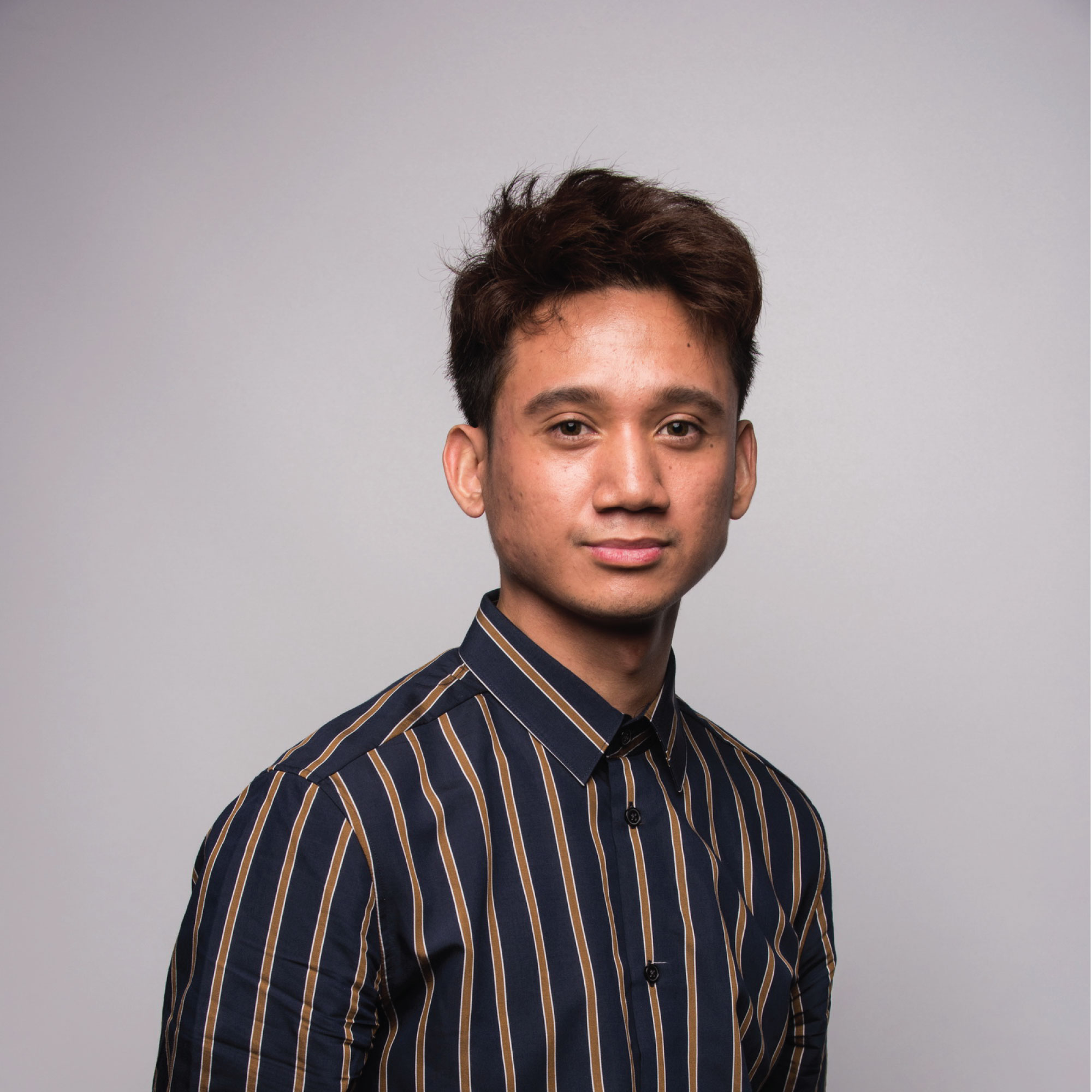 John de Robles, Ericson
MINUTIA
John, Vanessa
BRUSHOLOGY
Johnson, Hassani
FAUX
Jun, Hyunsun
ALTHICA
Kamal, Dalie
ALTHICA
Khurtoo, Kharesh
NAO
Kolokithias, Despina
OUT OF STOCK
Labrecque, Naomi
LE BAG
Lahaie, Cassandra
ENTREPRISE Team
Lampman, Kylee
NAO
Legendre, Katia
MAMÜ
Lendais, Coline
MAMÜ
Léonard, Roxanne
SWEETSIXTY
Lopez, Lisa-Marie
BRUSHOLOGY
MacAusland-Berg, Shayna
BRUSHOLOGY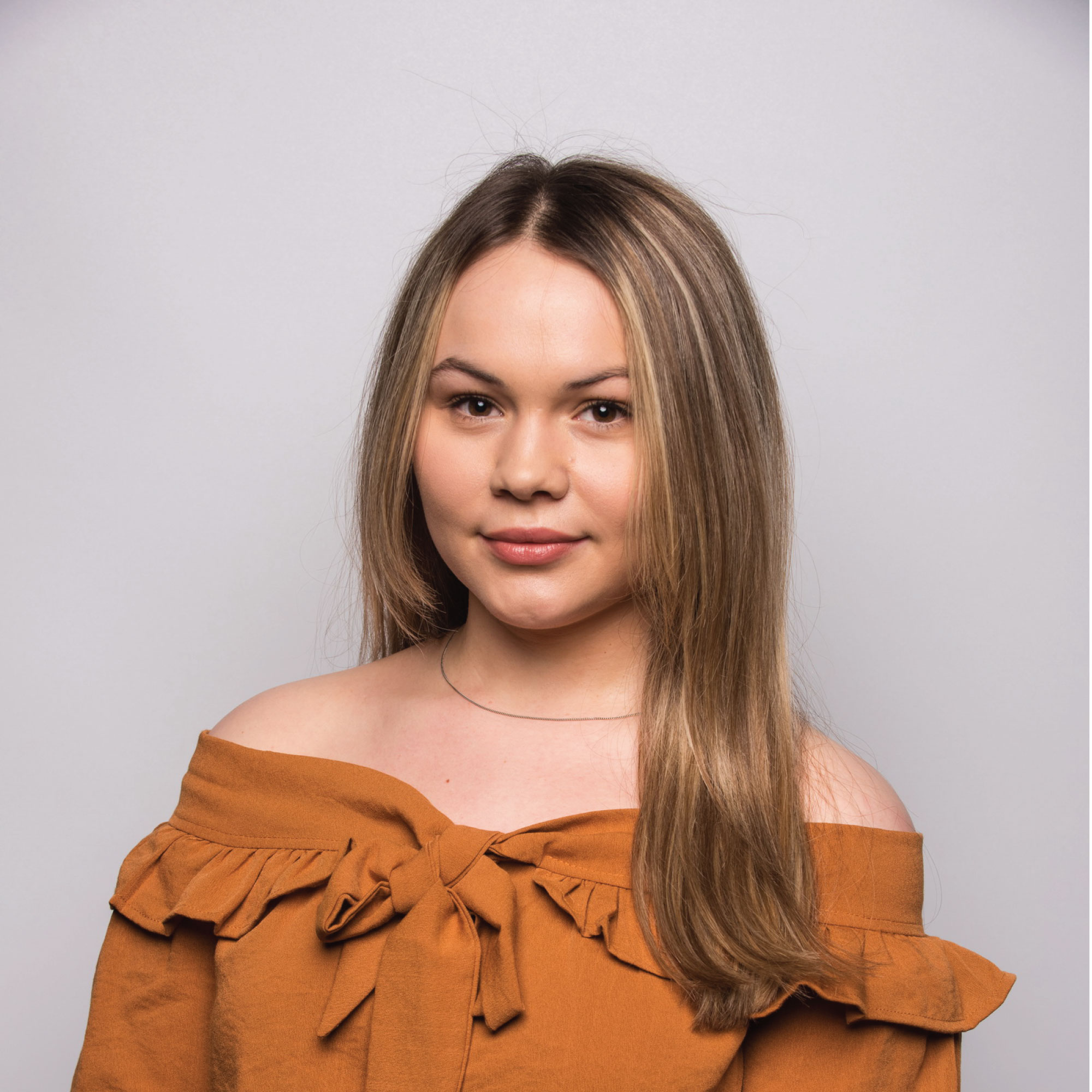 Macdonald, Tori-Majenta
MINUTIA
Machlout, Nicole
BRUSHOLOGY
Makris, Penny
XL
Maltais, Joëlle
LE REPAIRE
Meneses, Lorena Paredes
MINUTIA
Mezzapelle, Lorenza
ENTREPRISE Team
Montes, Aira
NAO
Montes, Maricar-Kristine
BRUSHOLOGY
Montoni, Sarah
ENTREPRISE Team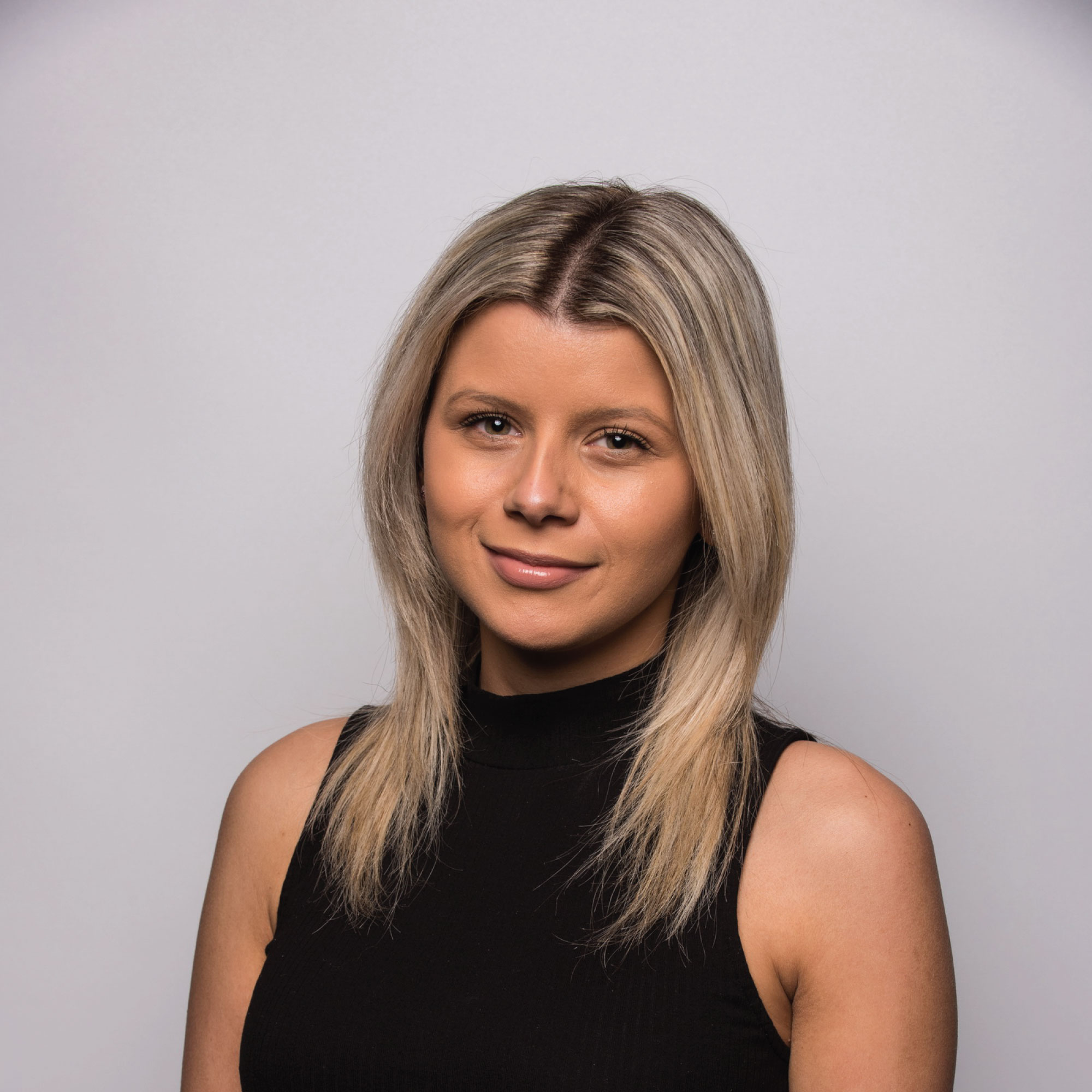 Moshonas, Dimitra
MINUTIA
Ndjobo, Yvane
FREESPACE
Nejad, Setareh Iran
ALTHICA
Noviello, Marissa
NAO
Oliver, Ilyssa
NAO
Paredes-Carbonell, Samantha
FREESPACE
Peers, Emma
ENTREPRISE Team
Phelan, Malorie
ÉVO
Portugais, Camille
LE REPAIRE
Prévost, Paméla
BAVARTS
Qadri, Noor
CACHÉ
Quesnel, Léa
LE REPAIRE
Rajagopal, Shamini
CACHÉ
Rivera, Tatyana
FAUX
Rodriguez-Rivera, Pamela
BRUSHOLOGY
Ruimy, Julie
SWEETSIXTY
Sanchez, Stefany Chacon
MAMÜ
Savastano, Sabrina
AFFIX
Silvano, Chloe
OUT OF STOCK
Son, Borami
XL
Sorella-Bondu, Alyssa
BRUSHOLOGY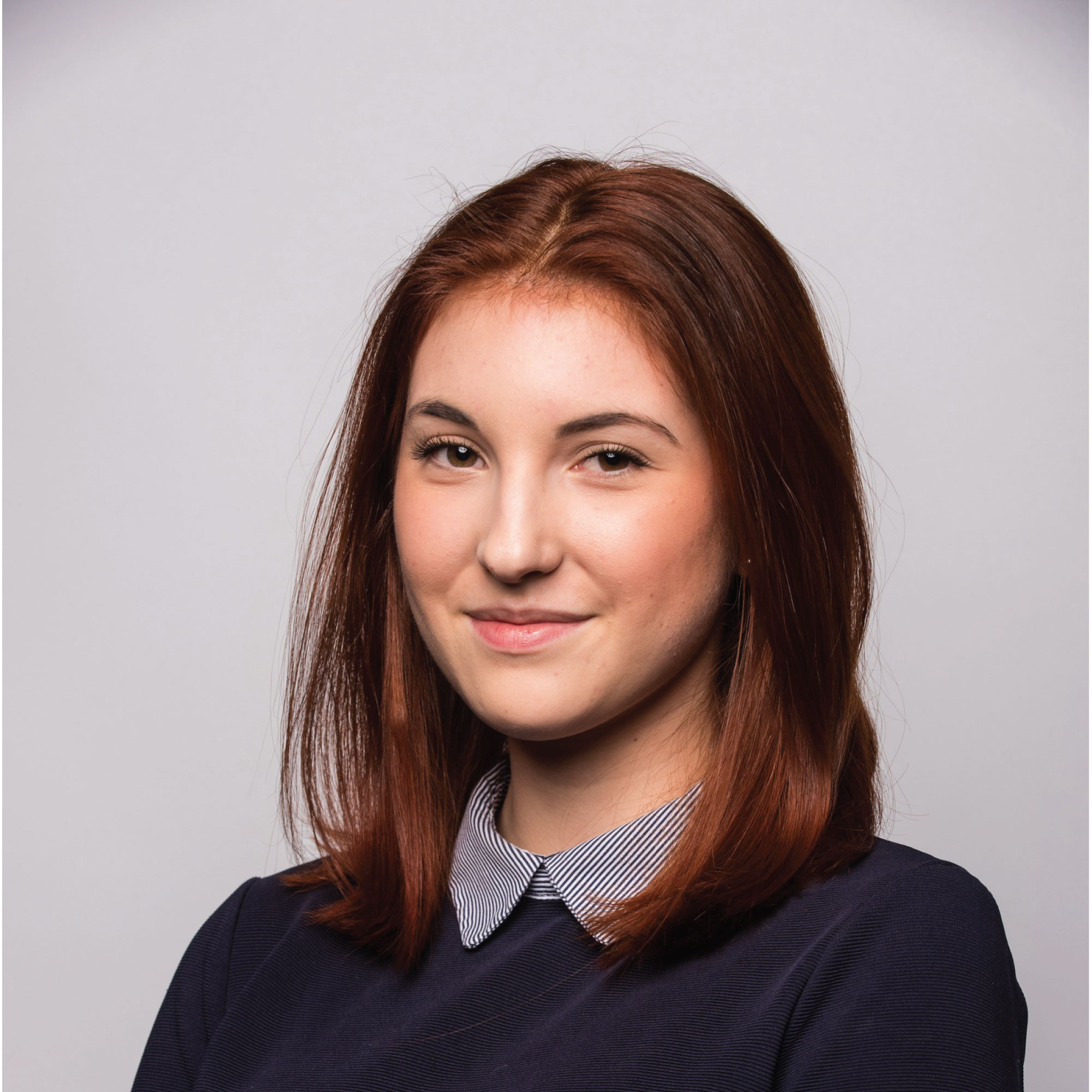 St-Gelais-Thibeault, Justine
FREESPACE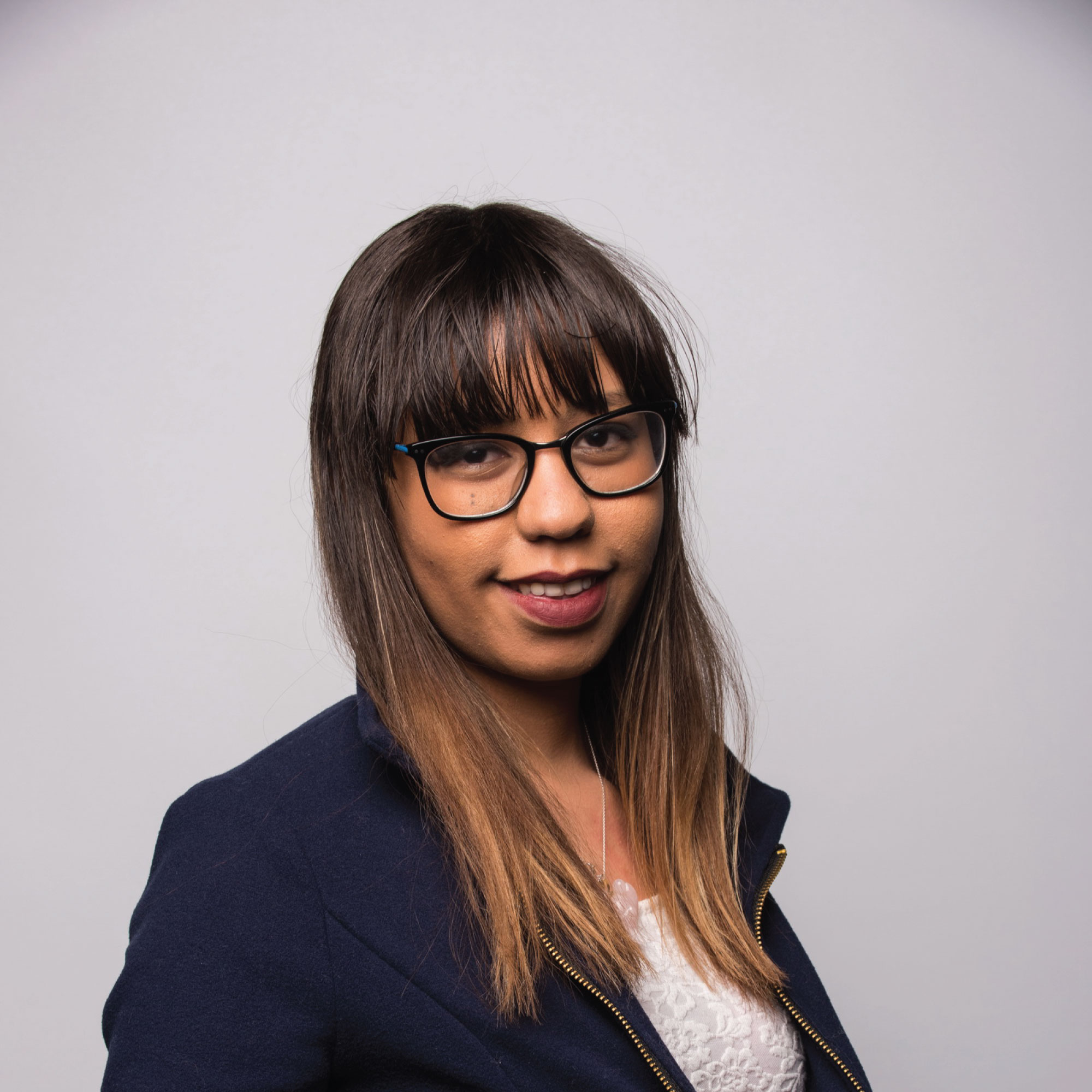 Suade, Sabina Lavallée
MINUTIA
Suarez-Casavant, Sandra
BAVARTS
Sultan, Lana
LE BAG
Sultan, Tala
XL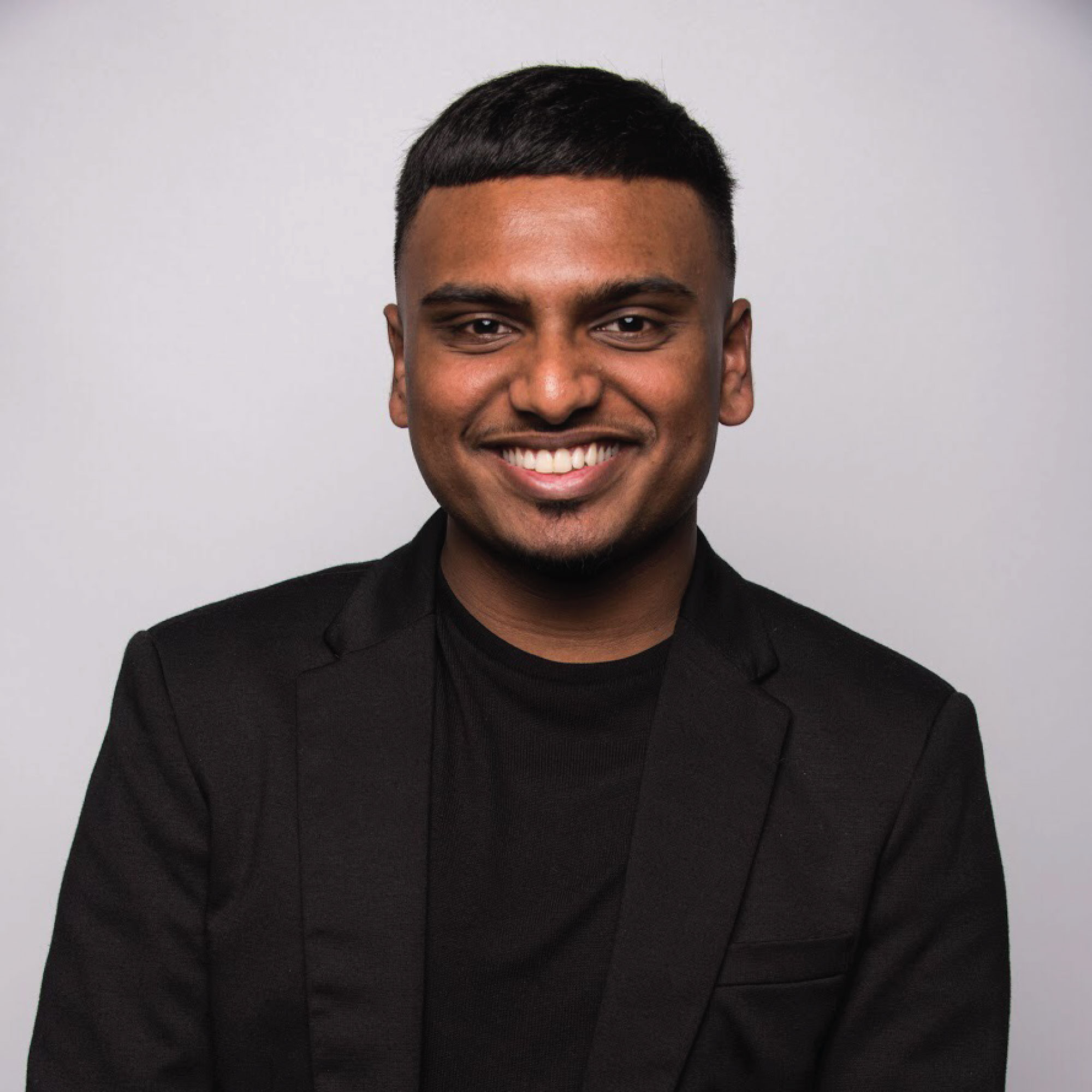 Tharmalingam, Vidurjan
CACHÉ
Therrien, Kelly-Amelie
ÉVO
Verreault, Amélie
LE BAG
Wang, Manni
ENTREPRISE Team
Washish, Gaëlle Picoutlagan
MAMÜ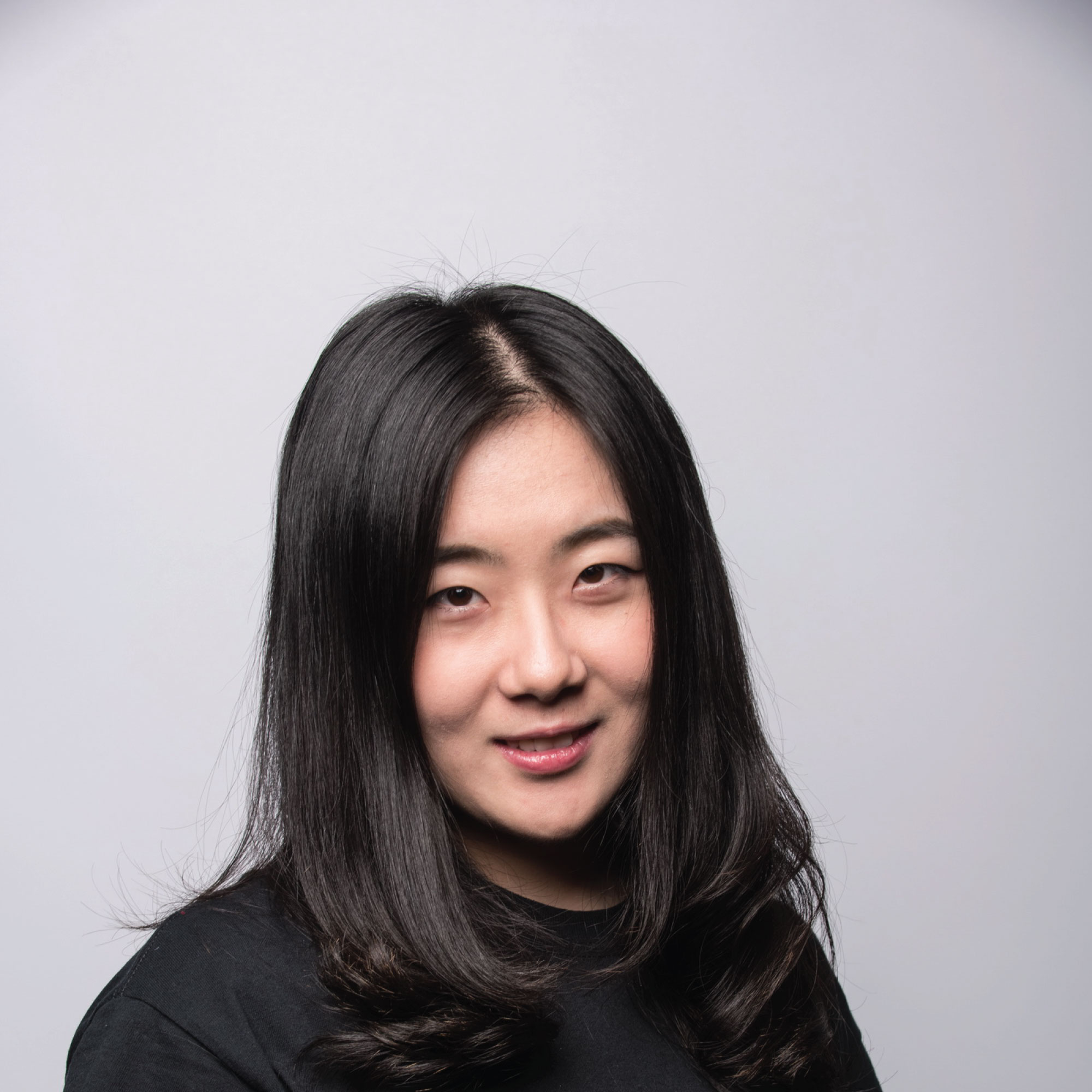 Yang, Qi
LE BAG
TEAM AFFIX
Marc-Antoine Daignault, Gabriella Giurleo, Sabrina Savastano, Christopher De Fenza
AFFIX produces and sells hypoallergenic earrings that are both fashionable and interchangeable.
TEAM Althica
Hyunsun Jun, Meiram El-Enam, Dalia Kamal, Setareh Iran Nejad
Althica socks provides you with the practicality of removable foam insoles, anti bacterial and wicking technology for fashion shoe lovers so you will feel clean and comfortable throughout your day.
TEAM Bavarts
Meagan Dib, Paméla Prévost, Sandra Suarez-Casavant, Nathalia Duarte Camara, Christiane Bonneau
Promote local craftsmanship from artisans, creators and designers by enhancing their visibility while becoming the main fashion reference.
TEAM Brushology
Nicole Machlout, Lisa-Marie Lopez, Vanessa John, Alyssa Sorella-Bondu, Marikar-Kristine Montes, Shayna Grace Mac Ausland-Berg, Pamela Rodriguez-Rivera
Built in a sleek design with proprietary advancements, Brossologie Hairbrushes are constructed to alleviate carpal tunnel syndrome for salon professionals without compromising performances and durability.
TEAM Caché
Shamini Rajagopal, Maria Camila Rey Consuegra, Vidurjan Tharmalingham, Alison Harbec, Kelsey Brown, Noor Qadri
Our concept specializes in designing and selling sexy and trendy dresses with a uniquely integrated built-in shapewear feature that adds comfort and inspires confidence.
TEAM Évo
Malorie Phelan, Kelly-Amelie Therrien, Laura Bao, Michelle Dimas-Bassolo, Thanh Van Ho
At Évo, we elevate the travelling experience, from journey to storage, while respecting the environment, one trip at a time.
TEAM FAUX
Julia Di Lorenzo, Hassani Johnson, Tatyanna Rivera, Vanessa Cortese
Our mission at Faux is to provide fashion forward, environmentally friendly coats for women offering interchangeable faux fur trimmed hoods and a unique, personalized signature.
TEAM Freespace
Mélanie Boulanger-Gauthier, Jade Dubé-Volel, Justine St-Gerlais-Thibeault, Samantha Paredes-Carbonell, Yvane Ndjobo
Facilitate men's travel and business trips, thanks to multifunctional bags that adapt, according to the needs.
TEAM Le Bag
Huafu Guan, Amelie Verreault, Naomi Labrecque, Lana Sultan, and Qi Yang
Le Bag offers a fashionable, multi-purpose, re-usable tote bag that is reversible and made from sustainable materials.
TEAM LE REPAIRE
Audrey Brunelle, Camile Portuguais, Maude Boulanger, Chanel Castonguay-Raymond, Joëlle Maltais, Léa Quesnel, Rosalie Gouin
The essence of this unique and prestigious Montreal men's community. A unifying space where services are available at your fingertips. Welcome to Le Repaire.
TEAM Minutia
Sabrina Lavallée Suade, Dimitra Moshonas, Erine Chen, Ericson John de Robles, Lorena Paredes Meneses, Tori-Majenta Macdonald
Minutia is a specially designed private label footwear brand that provides women with the solution of wearing high heels without compromising comfort, personal style and their love of fashion.
TEAM Mamü
Katia Legendre, Jia Dai, Stefany Chacon Sanchez, Coline Lendais, Gaëlle Picoutkagan Washish
Mamü is a great collaboration between the indigenous know-how and the latest trends in fashion with a guarantee of quality.
TEAM NAO
Alyssa Kaitlyn Colpitts, Laurence Duchaine, Ilyssa Gattoc Oliver, Karesh Khurtoo, Aira Marie Montes, Marissa Nicole Noviello, Kylee-Isabella Lapman
Offering sustainable wellness products and minimalistic styled wardrobe essentials, NAO is a brand for the modern woman that seeks comfort, and fluidity in her pursuit of living a clean and holistic lifestyle.
TEAM Out of Stock
Chantal Gauthier, Ipek Naz Davran, Chloe Silvano, Anastasia Coatney-Howard, Despina Kolokithias, Sarina Furtado-Mota
Out of Stock provides a unique service concept that offers Sneakerheads fully wearable artwork that has been crafted to perfection allowing them to elevate their shoe game and preserve their favorite pairs.
TEAM Sweetsixty
Kevin Alexandre Quérette, Vanita Charbonneau, Roxanne Léonard, Julie Ruimy
Ageless is a fashion stylist agency for elder women who feel the need to regain their identity with trendy clothing while developing the community aspect among them.
TEAM XL.
Tala Sultan, Shiwen Chen, Panagiota Makris, Borami Son
XL. mens wear cater to men of stature, those who need a little extra attention, finding just the right fit. We create the clothes you need in a wide mix, everything from spirited and modern to subtle and classic.